Social Interaction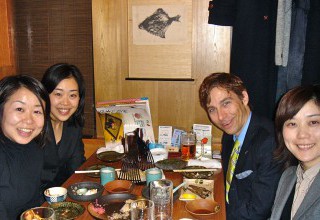 Getting to know your Japanese staff members and exchanging cultural information with them will increase the enjoyment of your job and your stay in Japan. The interests of our teaching staff vary greatly and you may find yourself doing things that you may not have expected you would be able to do – participating in a traditional Japanese tea ceremony, trying your hand at shodo (Japanese calligraphy), or even attending a Japanese-style wedding.
AEON-organized functions, such as Halloween and Christmas parties, provide opportunities for students and teachers to communicate outside of the school environment.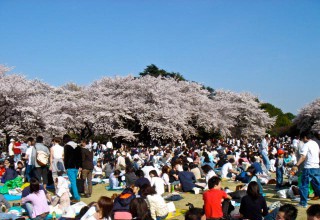 It is also not uncommon for AEON teachers to plan group outings with their coworkers or students during their vacation periods or on days off. In addition to going out for dinner and singing at karaoke, some typical seasonal group outings are ski trips in winter, cherry blossom viewing parties in spring, fireworks festivals in summer and harvest festivals in fall.
The more teachers become involved in activities apart from teaching, the more complete and enjoyable their experience will be. And when it comes time to return home, teachers will realize that they have created lasting memories and lifelong friendships.