AEON does its best to make our teachers' transition into Japanese society as easy and enjoyable as possible. The staff at your school will assist you in getting settled in to your new home and opening a bank account.
Banking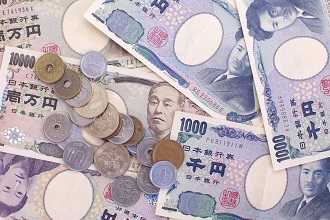 Once a teacher arrives at their school, the staff will assist with opening a Japanese bank account. Many ATMs have a bilingual display in Japanese and English, although some machines are only available in Japanese. ATMs are found at banks and most convenience stores. You can also use your ATM card at the ATMs of different banks for a fee. Banks are closed on weekends and public holidays. There is a service charge for withdrawals from ATMs during weekends and after certain hours during the week.
Japanese ATMs in general do not accept credit or debit ATM cards which are issued outside of Japan. However, the ATMs found at post offices and 7-Elevens will allow you to withdraw money using credit and debit cards issued outside of Japan, including Visa, Plus, MasterCard, Maestro, Cirrus, American Express and JCB cards provided that you ensure that your card is usable in Japan with your own bank before leaving.
Grocery Shopping
Shopping for food and daily necessities is relatively easy in Japan. There are also some 24-hour supermarkets in larger cities. Groceries are relatively inexpensive if you stick to Japanese food and brands. If you visit a supermarket shortly before its closing time in the evening, you can purchase any remaining perishable products at a good discount, including ready-to-eat meals. Foreign import stores can also be found, especially in the larger cities. These are more expensive but they stock a range of imported food products predominantly from the United States. Costco also has stores in Japan and, if you are already a member, your membership card can be used in Japan as well. Another option for purchasing items from home is online. Sites such as FBC (Foreign Buyer's Club) and Amazon.com-Japan are reasonable considering the goods are delivered to your door.
Paying Bills
Utility bills (electricity, gas, water, telephone, internet, etc.) are usually mailed to you and are easily paid either through automatic deductions from your bank account or paid in cash at convenience stores.
Phones
Most teachers get a mobile phone within their first month in Japan. When getting a mobile phone, you should consider which system provides the best services for your area and for your needs. The top three companies are NTT DoCoMo, KDDI au, and SoftBank Mobile. English speaking staff may be available, but it is often over the in-store telephone. Overseas call services from your mobile phone can be arranged, although they can be expensive.
Internet
Internet service is good in Japan. If there is no internet set up in the apartment, teachers have to get internet on their own. Most big providers will have English-speaking staff to help you get set up. Internet services in Japan are typically unbundled with the exception of cable internet. The four main types of broadband internet in Japan are Fiber-optics (FTTH), ADSL, Cable (CATV), and Mobile (Wimax). One company usually provides the line and the other establishes the internet connection. NTT East and NTT West are the main companies that provide the line and the hardware, though KDDI and some other companies also provide these services.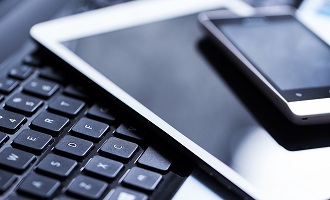 There are a lot of internet service providers to choose from including Asahi Net, Yahoo BB, OCN, So-net, @nifty, and Biglobe. Most only offer support in Japanese. BBaply and Asahi Net are websites in English which can be of assistance when trying to decide. You can sign up with NTT East or NTT West on your own and then sign up for an ISP separately, or you can sign up with an ISP and they will set you up with NTT directly. Depending on what you choose and your location, it can take up to two months for an internet connection to be established.
Clothing, Shoes and Grooming
Larger sizes are becoming more readily available in Japan. More and more stores are stocking plus sizes of both men's and women's clothing and shoes, although what is considered plus size in Japan may be a standard size back in your home country. Men should not have much difficulty in finding clothes that fit but finding larger sizes of dress shoes may be a problem. Tall women may also have difficulty finding clothes and shoes that fit properly. Shopping online overseas and having things sent to you from your home country or shipped to you directly in Japan is a good option. Be mindful of import taxes though, as items like leather shoes or bags can be expensive.
The summer humidity in Japan is much higher than in most other countries so it is best to avoid fabrics that don't breathe well. Clothing that doesn't wrinkle easily will be greatly appreciated. Thick socks for winter are a good idea, as most Japanese apartments are not equipped with central heating. Japanese hair dressers provide good services but some can be expensive, around 10,000 – 15,000 yen for a cut, color and treatment. There are also places where you can get a quick haircut for around 1,000 yen. English speaking salons are available in the larger cities.
Health and Fitness
Most cities have fitness or health clubs which offer aerobics, swimming pools, and weight rooms. Monthly membership fees may range from 5,000 yen to 13,000 yen depending on the gym and the usage plan that you choose. Community gyms are a cheaper alternative but the equipment can be limited. Many of these types of gyms also have swimming pools.
Both skiing and snowboarding are very popular winter sports. You can rent equipment and ski-wear if you don't have them. The cost of a day on the slopes will be expensive, usually between 10,000 and 15,000 yen. This includes lift tickets, rental equipment and lunch. If you are planning to do a lot of snowboarding or skiing, you might want to buy used equipment after you arrive in Japan, which is available at very reasonable prices.
Studying Japanese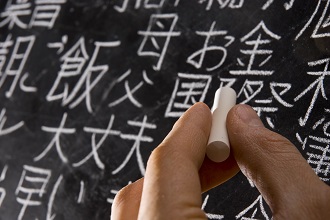 Many teachers try to make the most of their time in Japan by learning Japanese. A variety of options for learning the language are available. In many cities, Japanese lessons are offered at the local community or international center for a reasonable fee or sometimes even free of charge. Most often these lessons will be taught by volunteer Japanese teachers. For people who would like to study more intensively, there are a number of Japanese schools offering both short-term and long-term courses.
Sending Money Home
Teachers send money home for a variety of reasons. The most common ways that teachers send money home are through banks which offer wire transfers or by other overseas remittance services. Sending money through banks by wire transfer can be done through a registered account but is expensive. Using an overseas remittance service, such as GoRemit, Western Union Japan, SBI Remit, and JTB Remit, requires some setup (usually going to their office and providing bank details) but they can be cheaper than using banks. Banks in your home country will also charge you for receiving money by wire transfer, so take that into consideration if you decide to send money home. You may also send money overseas from the post office, either to an overseas address or to an overseas bank account for a set fee of 2,500 yen. This service is not available at some post offices though, and certain countries and regions may not be able to use this service.