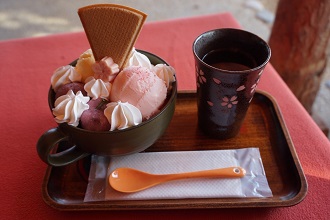 Jiyugaoka is in southern Meguro ward, Tokyo. It is on the Toyoko Line and Oimachi Line. There are a large number of private schools in the neighborhood, as well as juku schools, or cram schools.
While many tourists flock to Tokyo or Shinjuku for the modernity of Japan, people often don't realize Jiyugaoka is one of the most desirable places to live in Tokyo.
Jiyugaoka, just fifteen minutes from Shinjuku by train, is a maze of narrow streets with European style buildings and atmosphere. There are endless cozy cafes to inhabit, shopping to keep you busy or even seasonal festivals to go to with friends. The popular festivals are during the New Year and spring.
For more information about schools in AEON's Shutoken area click here.
Here's the full interview with AEON Jiyugaoka School teacher David sensei:
For more information about AEON from current and former teachers, see AEON's reviews on Glassdoor.