Kita Narashino is located in Funabashi city, which is in Chiba prefecture. Chiba prefecture is just east of Tokyo prefecture and is also home to the unique DisneySea.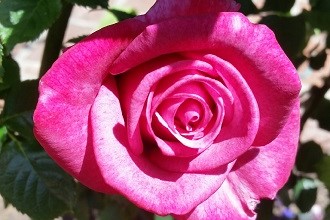 Near Kita Narashino is the beautiful Keisei Rose garden. With a variety of different types of bright colored roses, Keisei garden is perfect for a relaxing weekend. The garden also has a restaurant where natural ingredients are used to create delicious food and drinks!
Funabashi is famous for its clams. A popular clamming field is the Funabashi Sanbanze Seaside park. Families gather on the beach to catch clams, crabs, small fish and other creatures! If you are able to dig up some clams, you are welcome to cook them at home or barbeque at a picnic inside the park.
For more information about schools in AEON's Shutoken area click here.
Here's the full interview with AEON Kita Narashino School teacher Kristine sensei:
For more information about AEON from current and former teachers, see AEON's reviews on Glassdoor.