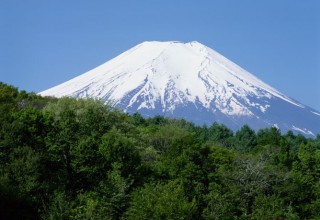 Kofu City is sometimes called the "mountain capital" due to its location surrounded by mountains. On a clear day, you can see Mt. Fuji from the city center. Kofu is one of the sunniest cities in Japan, so that's a near daily sight!
Kofu is also known for some of the country's best hot springs, or onsens. Yumura Onsen has been in operation for 1200 years. Kofu Onsen and Sekisuihi Onsen are also nearby. At Sekisuiji Onsen, you can see the entire Kofu Basin from their outdoor baths.
From Kofu, you can also go hiking in the Shosen valley, visit Kofu Castle, or even ride a ropeway up the Shosen Gorge. You can visit temples, shrines, and more! And since Kofu is only 90 minutes away from Tokyo, you will always find something fun to do.
For more information about schools in AEON's Tobu area click here.
Here's the full interview with AEON Kofu School teacher Aziz sensei:
For more information about AEON from current and former teachers, see AEON's reviews on Glassdoor.