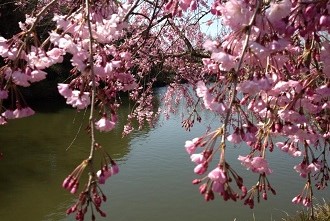 Shiki is a small town in Saitama prefecture with easy access to Tokyo and Ikebukuro. Shiki is mainly what people call a "bedroom community," which means that over 35% of its workforce commutes into Tokyo daily!
While there are many cultural events in Tokyo, Shiki is home to its own Shiki-Awaodori Festival in August. During this festival, there are classic parades throughout the streets with groups of dancers. The dancers are in costume or traditional clothing and dance to live music, usually with Taiko or drums.
The spring is a popular time for people to flock to Shiki to observe the beautiful cherry blossom festival near the Shingashi, Yanasegawa rivers and Shikishima Shrine. At night, the flowers are illuminated with lanterns to offer a stunning, unforgettable night!
For more information about schools in AEON's Tobu area click here.
Here's the full interview with AEON Shiki School teacher Pollyana sensei:
For more information about AEON from current and former teachers, see AEON's reviews on Glassdoor.